Carson Map has been building a GIS (Geographic Information System) for Cameron & Hidaglo Counties since 2003. Each parcel is being drawn and indexed to the county tax rolls and recorded plats. GIS is a relatively new technology which stores, manipulates and graphically displays geographic data in map form. This allows people to buy azithromycin visualize data in maps for many different applications.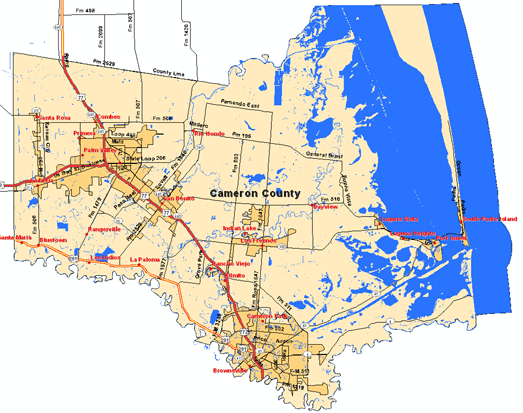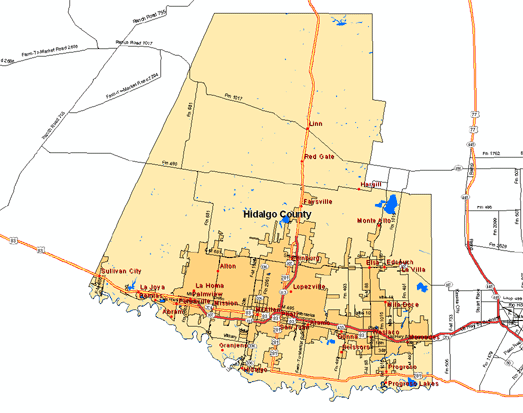 Cameron & Hidalgo Counties will have a comprehensive map base for the first time in their history. The maps will not only show parcel boundaries but will contain a wealth of information about each. By simply clicking on a property of interest the Owner name, address, legal description, values, taxes, square footages, exemptions, room counts, property type and more are available. The map also utilizes Carson Map's current online map search engine. County Clerk recorded plats may be downloaded by simply clicking a property of interest.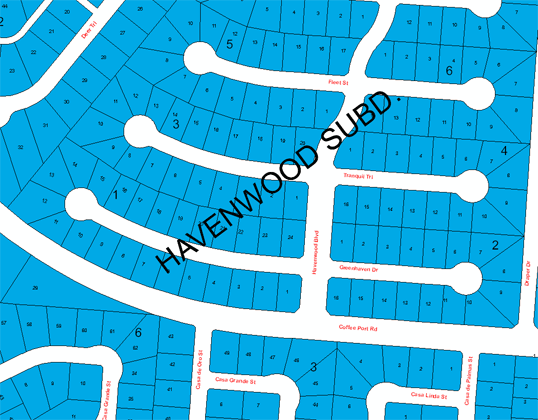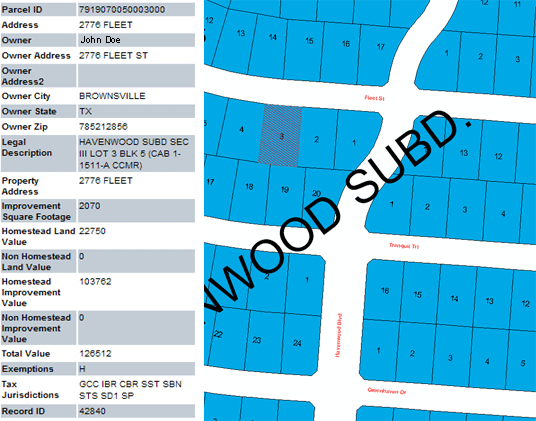 Another key advantage of a GIS System is to use colors to represent data geographically. The map below shows a range of house square footages in a portion of Havenwood Subdivision.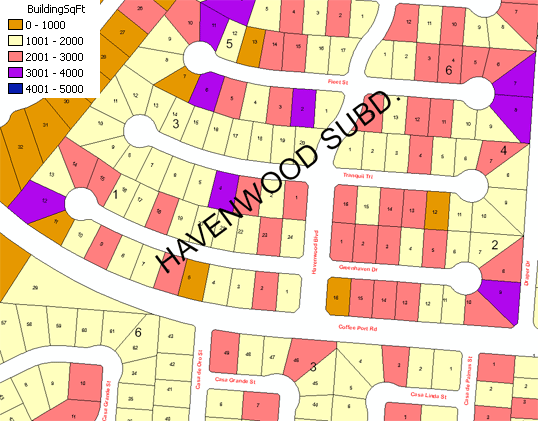 Cameron & Hidalgo Counties are 90% complete as of May 1st 2007. We anticipate completion of both counties in 2008. Please contact us for more information on our upcoming and current GIS services.
Carson Map Company, Inc.
122 E. Commercial
La Feria, TX 78559
956-797-1514
800-366-4906
Email